Retractable banner stands
Retractable banner stands, also known as pullup banners, are a great way to enhance your exhibition, display or even your office.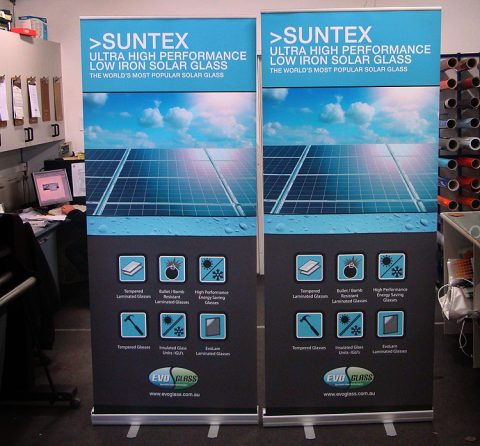 They come in several sizes, a few different heights and all our retractable banner stands are made in house, right here in Perth. They are printed using high resolution printers, are UV resistant and are matte laminated to ensure they last for years.
If you are after retractable banner stands, please ask for a quote and bear in mind quantity discounts may apply. We look forward to hearing from you.