Corflute signage: Perth fitness company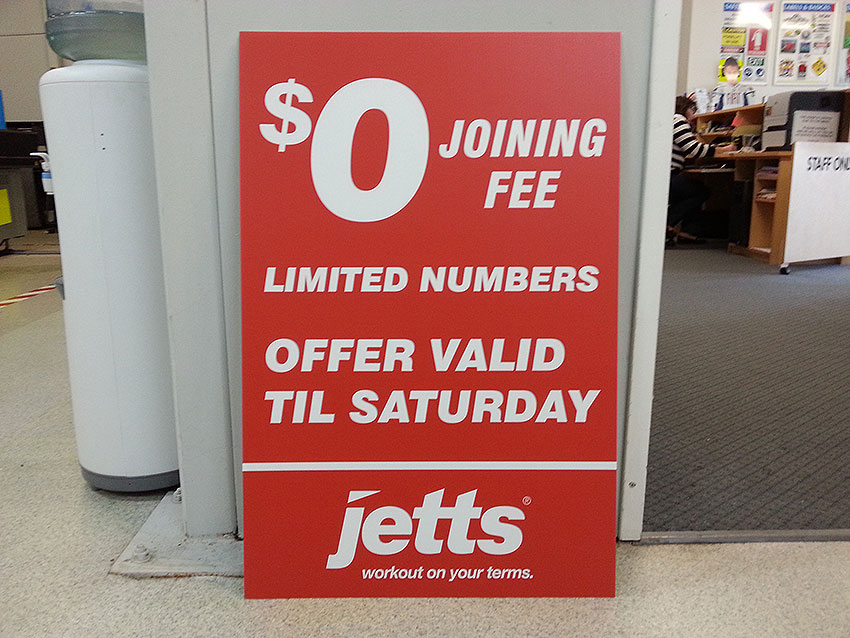 Perth companies looking for a cheap signage alternative should look to corflute signage to increase their exposure. Corflute signage uses a cost-effective, lightweight plastic called Corflute.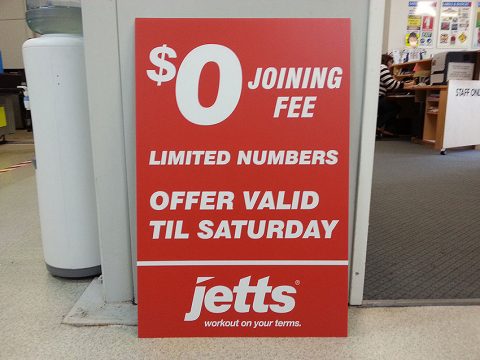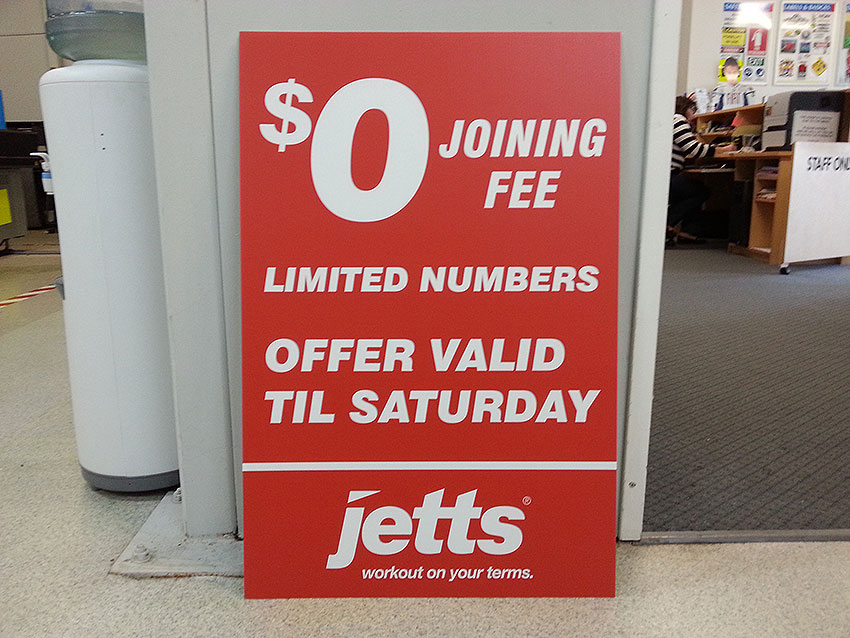 It comes in 3mm and 5mm thicknesses and the most common maximum size is 2400mm x 1200mm. Corflute is cheap and being made from polypropelene it is also recyclable.
Do you print your corflute signage in-house?
Absolutely. With our huge flatbed printer, we print directly to the corflute, keeping control over the whole production process.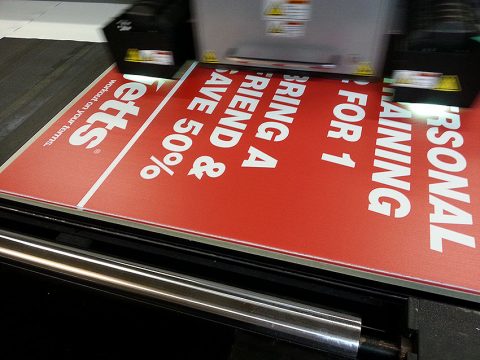 Seen above is our machine at work, printing corflute signs for Jetts Fitness. Because we can match colours with our vibrant inks, Jetts was thrilled, and it kept the branding in line with their style guide.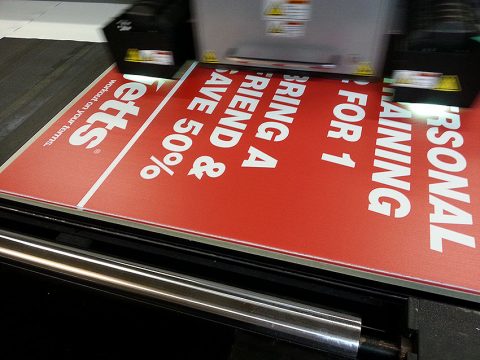 With instantly dry inks, the sign was turned around post haste, and the client was very happy. We're confident that we can meet your corflute signage needs, too. So, if you have an event, or a short term promotion, consider using corflute. Perth Graphics Centre will be happy to guide you through the production process and make suggestions to help your dollar travel further.
Contact us today and find out how corflute signage can help your Perth business.