Bonnet Wrap: Australian Flag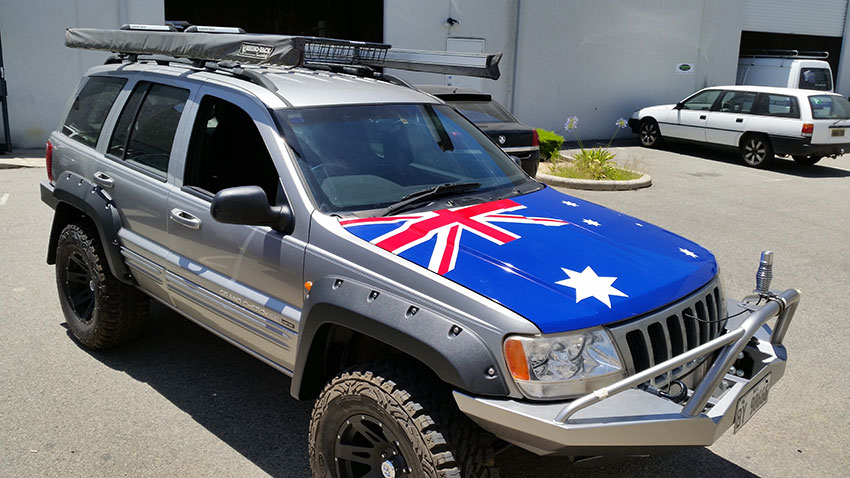 One of our customers came in and asked us if we could do a bonnet wrap on his Jeep Grand Cherokee. The answer, of course, was yes. But rather than simply wrapping the bonnet in a matt black or even a gloss black, this time, the request was a little different.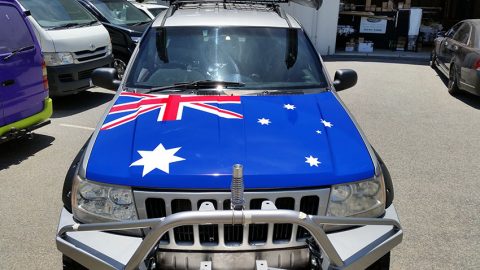 As you can see here, he asked for an Australian flag. For us who do vehicle wraps all the time, it wasn't a problem. And because we use Avery vinyls and laminates, the adhesion and longevity are guaranteed.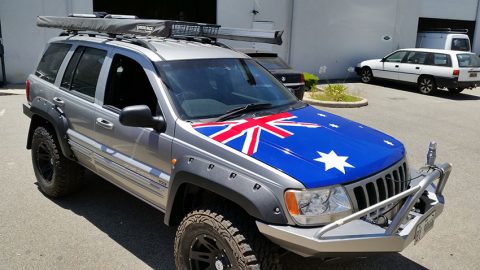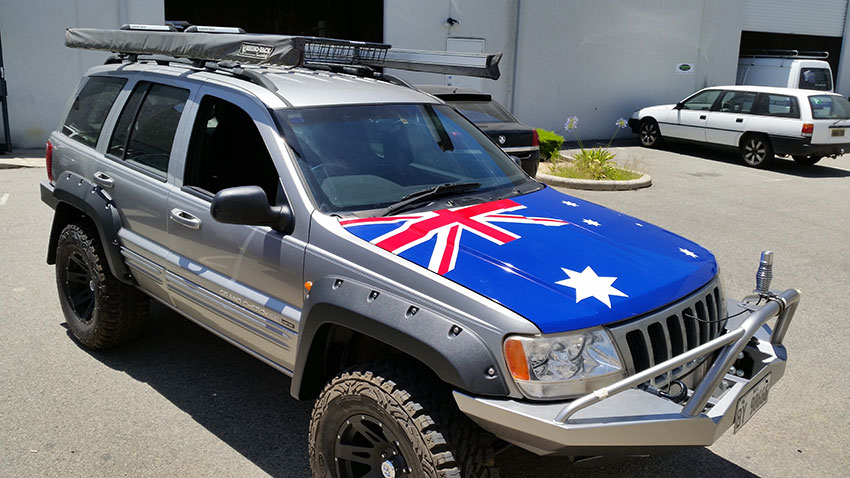 The application took a couple of hours and the customer was over the moon. Of course, we can do bonnet wraps in any design and for any car. The only limitation is your imagination.
How do I care for my bonnet wrap?
Looking after your bonnet wrap is easy. Simply wash it by hand (don't use a high pressure cleaner) and wax it afterward. Don't use a cutting compound or polish, but plastic polishes are fine.
If you'd like a bonnet wrap then simply head to our contact page to enquire. We'd love to hear from you.