Banner printing, Perth turns to PGC
Banner printing is one of the most common requests we are asked for at Perth Graphics Centre. With our large format solvent-based ink printer, banner printing is simple and cost effective.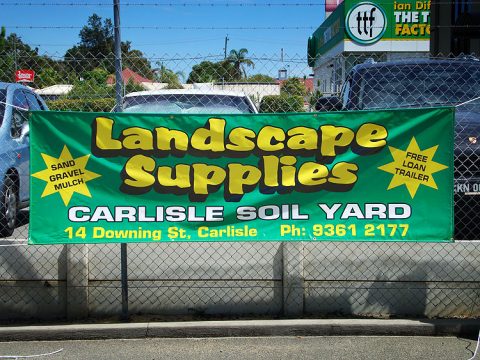 Banner printing also eliminates vinyl being stuck onto the banner, which has the tendency to curl up and fall off over time. Banner printing saves time as it's run through our printer in one pass, plus it enables outdoor durability. Your printed banner can come with ropes, eyelets, pockets or any combination of the three.
Standard sizes are 3m x 1m and 2.4m x 1.2m, however any size is possible, from 600mm x 1200mm right up to grand format 6m x 24m. The limit is simply your budget and the area you want to fill.
Banner printing allows you to roll up your banner, so you don't have to worry about cracking or peeling of the inks. If you've got a large quantity, we can also pass on a discount. Please head to our contact page to find out more about banner printing.