A-Frame Signs – small, portable, signage solution
If you're after a sign to put on your front verge, or directly in front of your shop to catch passing traffic, then A-frames will suit you perfectly.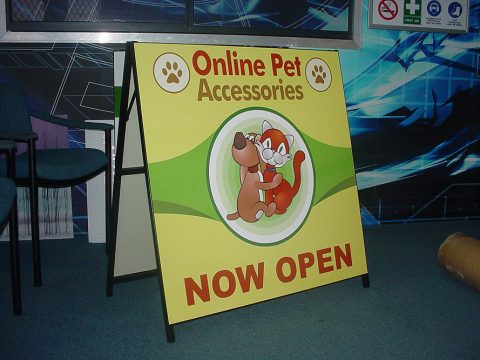 They come in various sizes, ranging from 600mm x 600mm in a flip over form, through to 1200mm x 900mm. The most popular size is 600mm x 900mm, which is easy to carry, yet large enough to be read.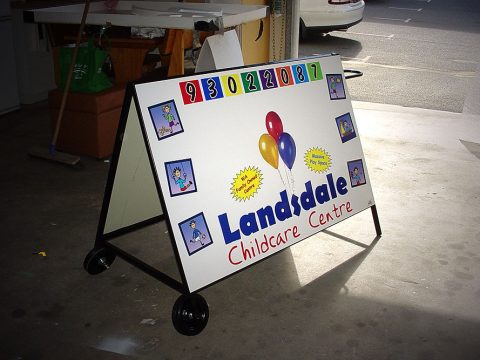 All our metal A-frames use either colorbond or aluminium composite faces, with a galvanised powdercoated frame, ensuring years of life. They can be digitally printed, have vinyl cut lettering, whiteboard sections, blackboard sections or a combination of all of the above.
Discounts are available on large quantities, and custom sizes are available. For details, check out our contact page to send us an e-mail, or give us a call on (08) 9248 6226.