A-Frame Signs: Do you need one?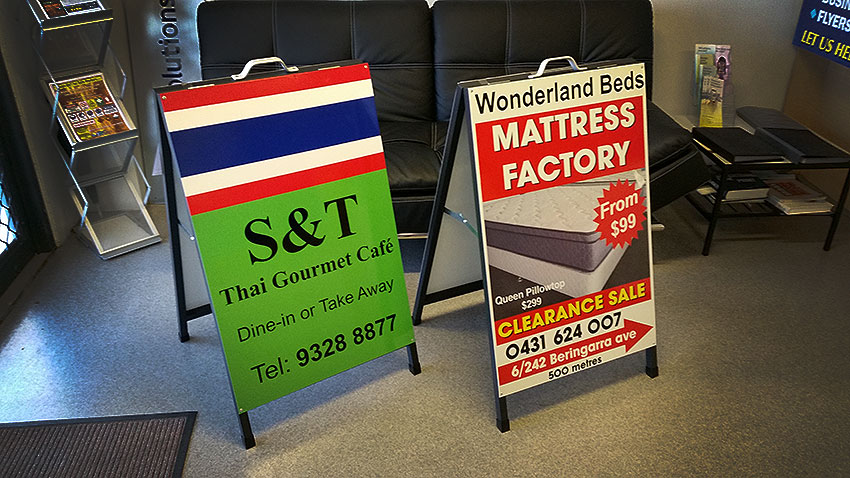 What is an A-frame sign, and do you really need one?
An A-Frame sign is a double sided, freestanding sign with a two faces mounted onto two frames which have legs. There's a hinge at the top and a stay in between the two frames, which allows the legs to move slightly outward, creating the shape of the letter A, hence the name.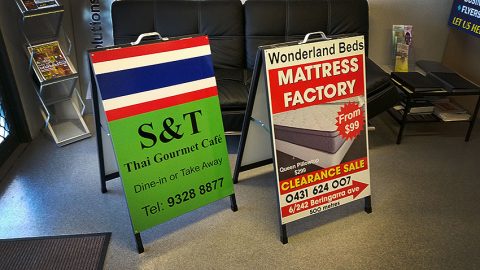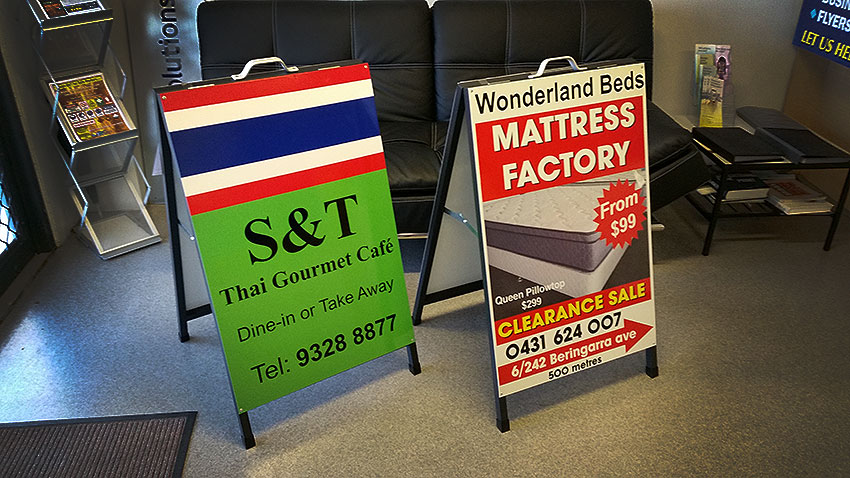 Seen above is a typical A-frame, at the standard size of 900mm high x 600mm wide. Our A-frame signs also have a carry handle to make it easier to take in and out, while we can also option the A-frames with wheels. Typical sizes are 900x600mm, 1200x900mm and 1800x1200mm.
The question is whether you need one or not. If you have a shopfront and you want to catch passing traffic during your shop hours, then an A-frame sign would be great to have. It's especially handy to have a sign you can put out at the start of the day and then take in when you've finished. However, if you want the sign to remain outside permanently, then perhaps a freestanding metal sign might be better.
A-frame signs are a great addition to most retail businesses, and as they are made from hard-wearing metal, and powdercoated, you can be sure they'll last for many years.
If you need a metal A-frame sign, then Perth Graphics Centre can help. Please head to our contact page to enquire and one of our friendly staff will be happy to guide you through the process of buying your first A-frame sign.