Street pole banners – promote your suburb
With several councils opting to use street pole banners, Perth Graphics Centre is happy to offer a solution to print and install the banners whether it be one or one hundred.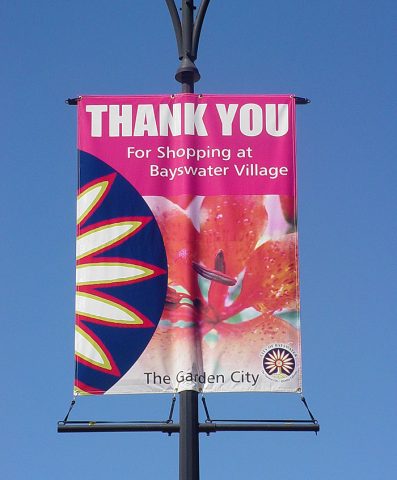 With double sided banners, the best way is to install two banners back to back, and we use self tensioning cords and springs to keep it nice and tight, yet allowing enough give for wind not to affect it.
Perth Graphics Centre has the equipment, manpower and experience to get your suburb's message across and increase your exposure. Head to our contact page to ask for a quote today.