Corflute signs are lightweight signs made from corflute. Corflute is the name given to corrugated plastic. Corflute signs come in various thicknesses, the most common in the sign industry being 3mm and 5mm thick. There is an 8mm option as well, but cost and weight are the two factors which see it not being used as much.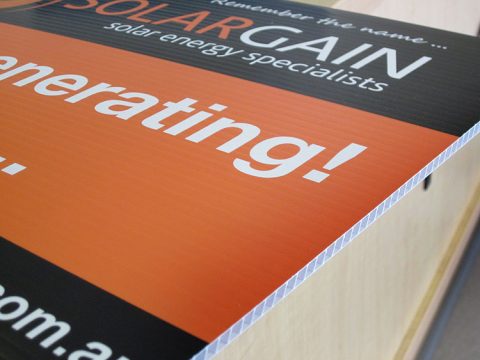 It's ideal for signage as it is cheap, light weight, and is outdoor durable. Being plastic, it's weatherproof and it can be folded or scored in the direction of the flutes, meaning it makes ideal A-frame plastic signs (also known as roster signs). It can be printed by screenprinting or by UV curable digital printing, both of which methods we cater for at Perth Graphics Centre.
Our inks always adhere to our corflute and we can do single colour, full colour or even photographic work. Need a different name on every sign? We can do that, too. If it's a sign and it's on corflute, we can do it.
How long do corflute signs take to make?
Corflute signs are being printed every day and because of this we're always doing print runs. This means we can make your corflute signs within a few days. If you have a large run, then it usually takes around a week.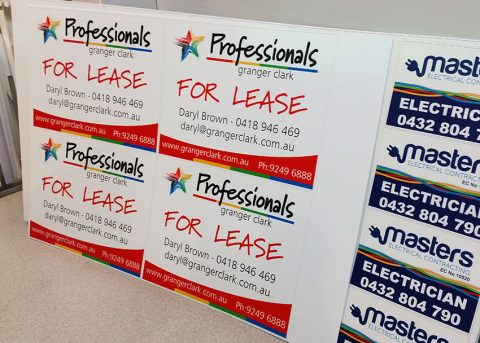 Here at Perth Graphics Centre we always have corflute in stock, and we can make roster signs, directional signs, safety signs, promotional signs, real estate signs or any other cheap sign you need. Corflute is a great option when you're looking for budget signs, and Perth Graphics Centre is ready to help. When you need corflute signs, think Perth Graphics Centre.