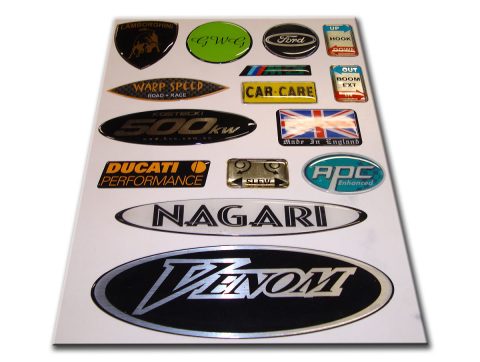 Doming is a term used to describe a unique process whereby we apply a polyurethane resin to the surface of stickers to create a three dimensional domed or 'bubble' look.
Applications of domed stickers include:
Computer badges
Modems
Alarm systems
Car badges
Name tags
Asset management labels
Beer tap labels
Fridge stickers
and much, much more.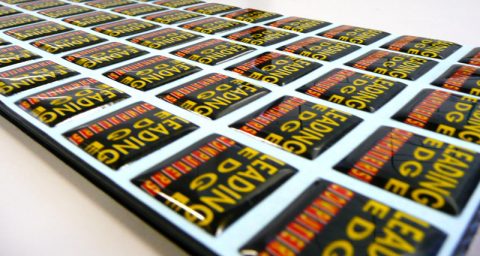 Most shapes are possible as long as you have rounded corners, and sizes can vary, but to get the best effect, keep it simple and small. You can use chrome, silvers, golds, special effect materials and even individual letters.
All our domed stickers and badges are created in-house, meaning quick turnaround and low prices. They're outdoor durable and can be applied to self-adhesive and badges.
Contact us to enquire about your options for doming your stickers.