A-Frames – A-Frame signs catch attention
If you're after a portable, light-weight solution to attracting more customers, A-Frames could be the way to go.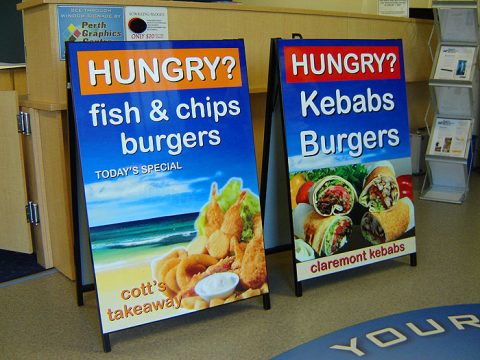 These signs are made with Colorbond faces and powdercoated galvanised frames and come in various sizes. There are also custom A-Frames which can be made, whether portrait style or landscape style.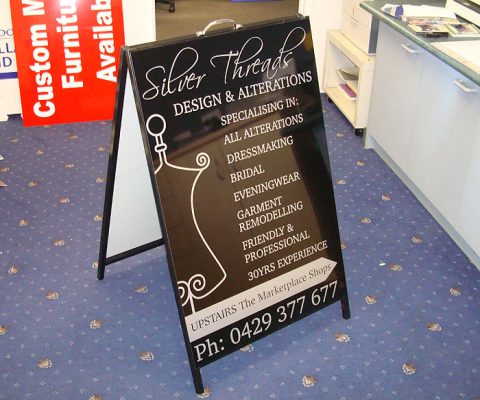 You can have plain text or even full colour digital prints – the choice is up to you.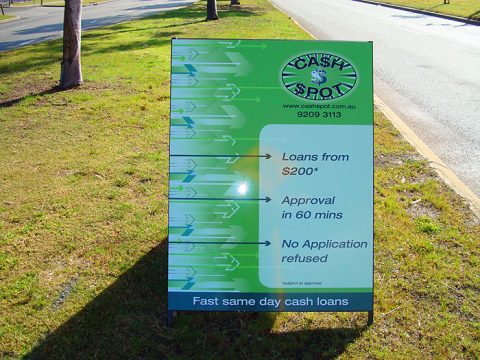 Pricing is dependent on the size, and there are quanitity discounts for ten A-Frames or more. Head to our contact page to ask for a quote.