It's been a long time coming, but we've finally allocated some time to redo our signage.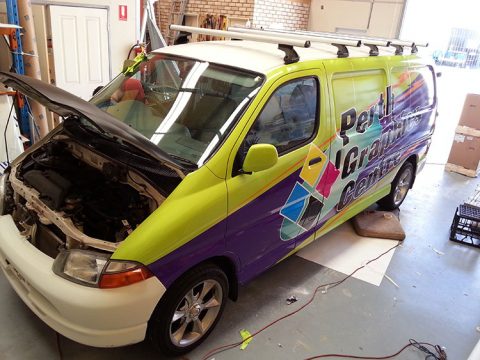 Using high quality conformable vinyl, our van wrap is coming together nicely. You can see the work in progress, and how each piece is laid in place. Here's one of our staff fitting the base green to one of the mirrors – a fun job.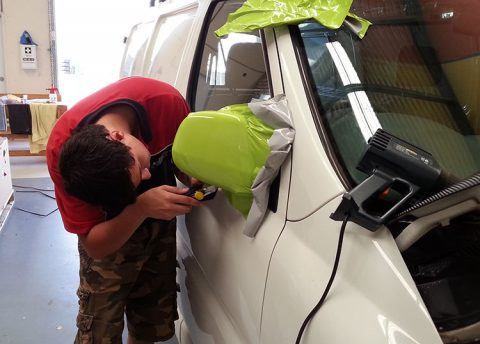 Once completed we'll post up the results.