Truck signs – brighten the back of your truck
A lot of trucks have a blank rear which is perfect for signage. Perth Graphics Centre can utilise this space to create an excellent opportunity for advertising your business.
Using high quality conformable vinyls, we can cover the back end of your truck with full colour signage and ensure that any cars following you can identify what you do.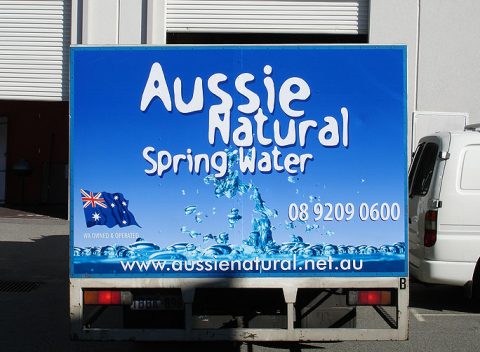 Part of our brief is to ensure your message gets across in the best way, and using bold colours and simple but elegant designs is the best way.
Call us to arrange a quote or drop your truck in to us at our Malaga address.