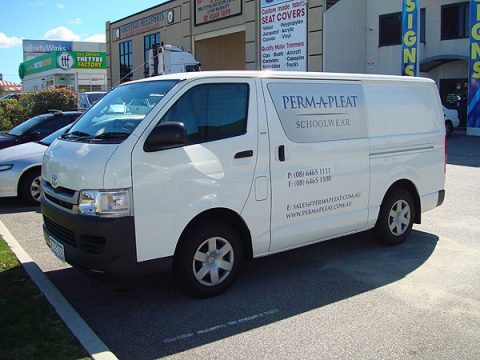 Posted on October 6, 2010 by Perth Graphics Centre in Signs, Vehicle Signage.

The Toyota Hiace is a popular vehicle for signwriting as it's the choice of most tradespeople and features large flat sides. Here you can see some basic signage on the sides and a one way vision film for the window. The rest of the signwriting is using high performance cast vinyl which is vinyl cut […]

Continue Reading... No Comments.