The Volkswagen Crafter 35 is an excellent canvas to apply vehicle wraps to. Perth Graphics Centre tackled this van wrap by treating each panel as an individual.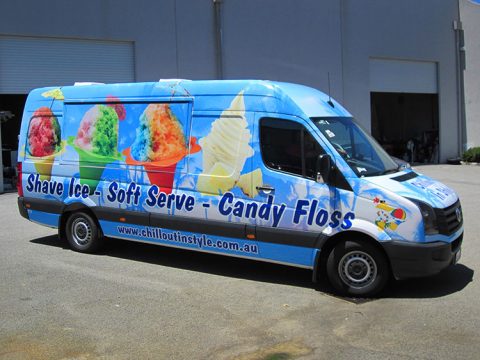 This allows us to speed up the printing, and match up edges more effectively. The print was done using Arlon 6000X with 3220 overlaminate, an extremely durable and conformable vinyl.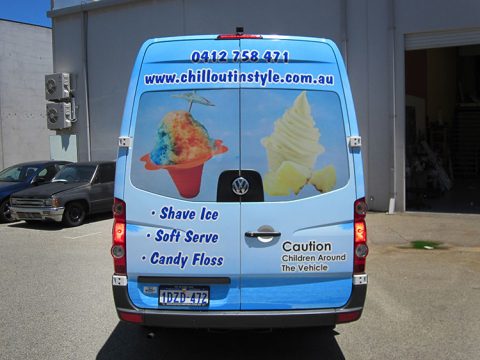 Our team of professional qualified applicators took to the van wrap, leaving no area without attention. The end result is, as you can see, visually stunning and attractive. The customer, Chillout In Style, was extremely pleased with the result.
If you have a van wrap, or vehicle wraps, Perth Graphics Centre is the place to head.