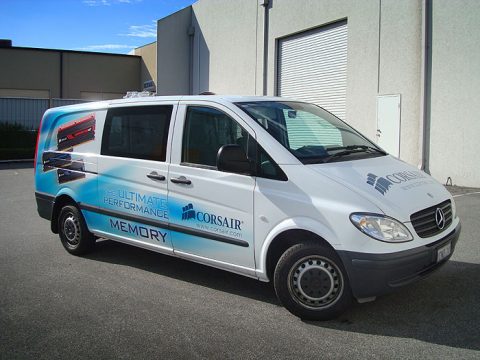 Posted on December 21, 2010 by Perth Graphics Centre in Large Format Printing, Vehicle Signage.

Another vehicle ideal for a digital print half wrap is this Mercedes-Benz Vito. Finished in white, there's plenty of surface area to cover, and if you want to keep costs down, then a digital print half wrap is the way to go. Vehicle wraps are cheaper than a billboard, and much more cost effective than […]

Continue Reading... 1 Comment.
Posted on January 20, 2010 by Perth Graphics Centre in Stickers, Vehicle Signage.

Our client was looking for great value and despite that full wraps are all the rage, sometimes a half wrap will provide just as much exposure but at a much better price. Why just wrap half a vehicle? Full wraps require removal of quite a bit of hardware including door handles, badges and more. Wrapping […]

Continue Reading...

Comments Off