Contrary to popular belief, not all corflute signs are made the same.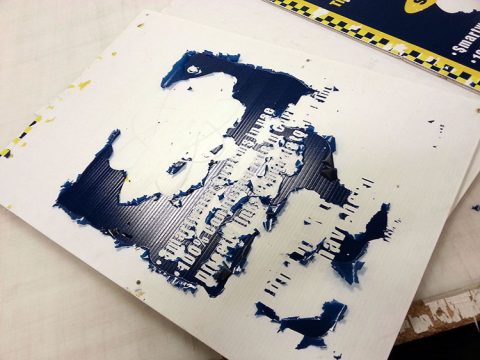 Because corflute has a low surface energy, it is quite difficult to get inks to adhere. Seen above is an example of poor ink adhesion. The company which printed these signs, didn't take extra steps to improve the ink's adhesion. However, here at Perth Graphics Centre, we do.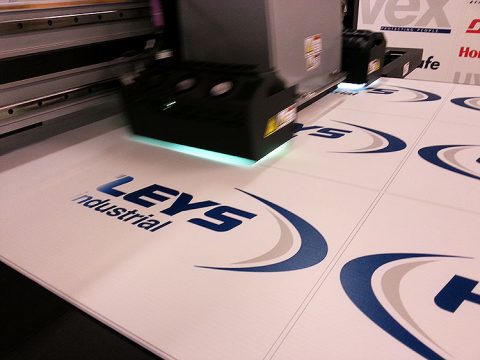 Using a pre-printed primer (the process is shown above), the inks actually cling to the corflute meaning no moisture absorption can lift the ink off. The primer we lay down onto the surface also helps prevent the inks from scratching off.
If you are ordering corflute signs from Perth Graphics Centre, you can be sure that your corflute signs will last the distance, and won't peel, flake or lift. That means your business signage looks its best, and that imbues an air of quality. The next time you need corflute signs, make sure you get them from Perth Graphics Centre.