On occasion a shop will change its name or rebrand its look. When Savemor Pharmacy decided to move away from the Guardian Pharmacy franchise, Perth Graphics Centre was called upon to create the signage for the new brand.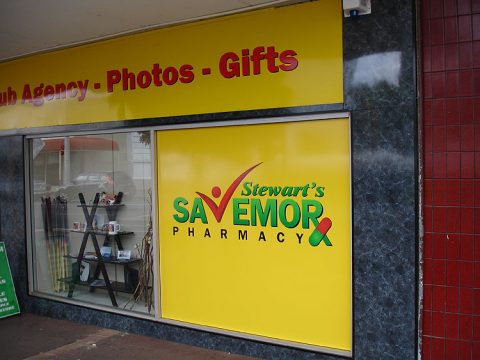 We removed the old signs, installed new ones and the client now has a new name. The process took around a week because of being based in a regional centre, however we were able to get the signs installed on time and to fit the cost the client had allocated.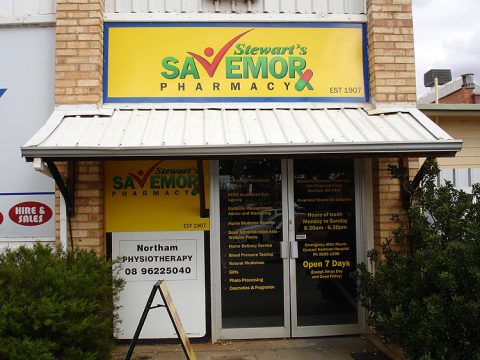 Perth Graphics Centre used metal signs, window signs with a combination of vinyl cut lettering and digital print. It'll last for years and keep the brand top of mind.
If you require rebranding signage, then click here to ask for a quote.