One Way Vision for doors and windows
For a unique solution to keep visibilty going in one direction, why not consider One Way Vision? This clever product uses small perforations and a black adhesive to allow light through, but prevents people seeing in.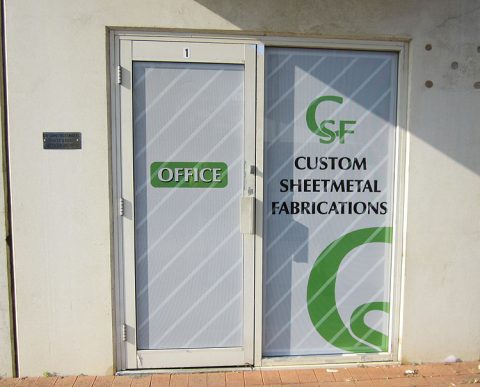 This door and window combination was covered in one way vision to keep prying eyes out, but enable those in the office to see what's happening outside. This product can be used for building windows, car windows or even office partitioning.
Why not email us (click here) and ask for a quote for your windows?