Directory Signage using the Vista System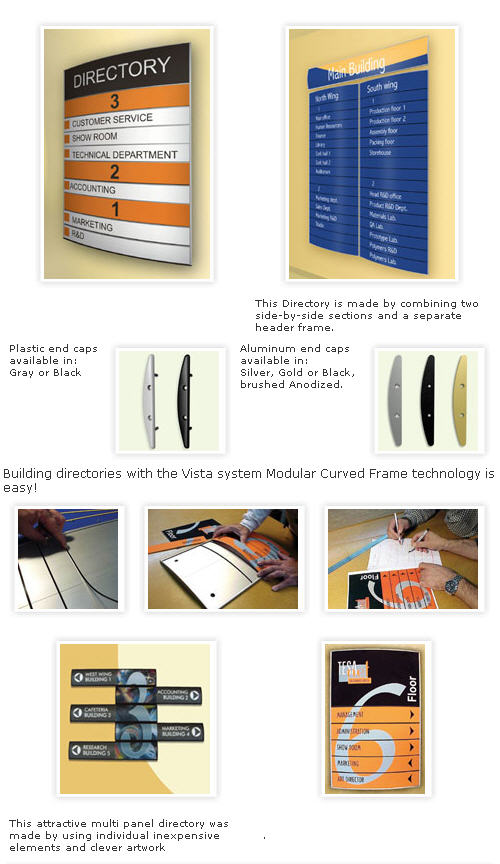 We are proud to announce that Perth Graphics Centre is now an Ambassador for Vista System, the world's premier wayfinding, directory and signage system. The pic above shows only a small fraction of the available products in this range. Because most of these products can be installed by end users, we're happy to ship direct to you after manufacture.
These products are ideal for use in high rise complexes, Government facilities, Council buildings, Sports centres, Commercial premises and much much more. If your business is involved in specifying product, please contact us directly to organise a brochure and a visit by our Vista representative.
Learn more about Vista System here.