Cheap corflute signs
When you next order corflute signs Perth Graphics Centre should be your first port of call. With refined production processes and lightning fast printing, we can make cheap corflute signs that get your message across.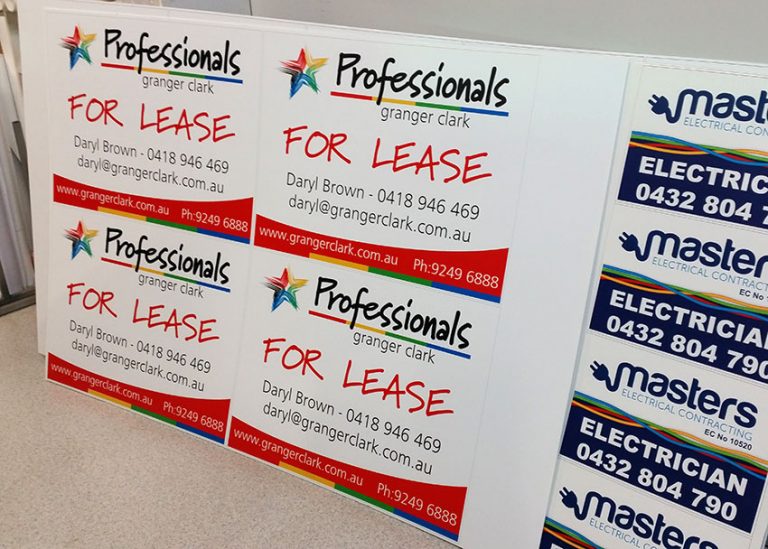 Perth Graphics Centre can also print single sided corflute signs and double sided corflute signs – the choice is yours. Our corflute signs are also available with eyelets and there's always the option of triangular A-frames in corflute.
Most of the corflute signs Perth Graphics Centre makes are made from 5mm thick polypropelene but there is also the option of 3mm and 8mm, depending on cost and how long you need them to last.
Whether it's one colour or full colour, you can rest assured knowing the price is the same. Event signage? No problem. For sale signs? Easy. Temporary wayfinding? No worries.
When you need cheap corflute signs, Perth Graphics Centre is your one stop sign shop.