Building and awning signs
Perth is awash with all different kinds of signs, and some of the most eye-catching are those on the end of awnings. Whether they're facing oncoming traffic or facing the street, building signs using the awning are a great way to catch passing trade.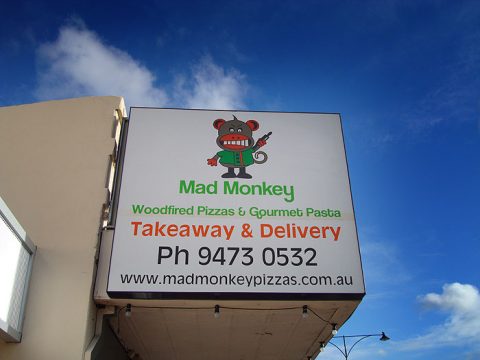 They can be fabricated from Colorbond, aluminium composite, sailtrack skins or even using 3D lettering. It's up to your taste and budget.
Here you can see a lightbox in Mount Lawley, and one that we have reskinned to maximise effect while minimising cost. Give us a call, or send us an email to arrange a salesperson to come and see you for a quote.