An A-frame sign is a freestanding, double sided sign which sits in the shape of the letter "A" – as the name implies.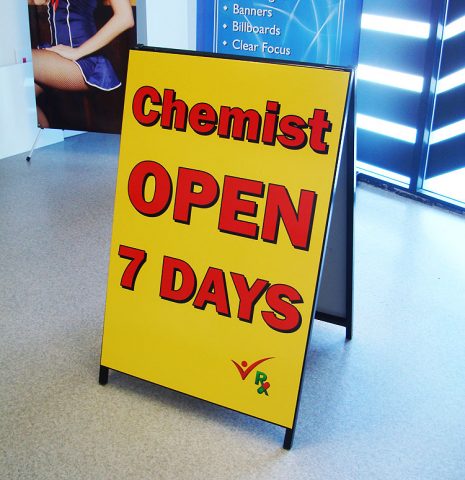 The beauty of an A-frame is its able to be moved if necessary, but still has enough strength to withstand light wind and rain. A-frame signs are usually placed outside a shop front to draw customers inside.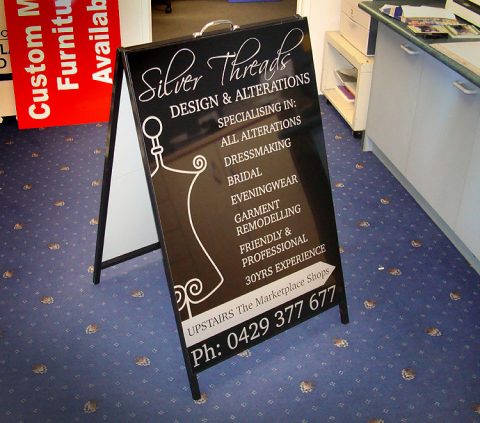 We can incorporate blackboard faces for either part or all of it, or whiteboard if need be.
A-frames come in three different sizes:
600mm (W) x 450mm (H)
600mm (W) x 900mm (H) – pictured above
900mm (W) x 1200mm (H)
We'll be happy to send you a quote over the email, so enquire today about A-frame signs.